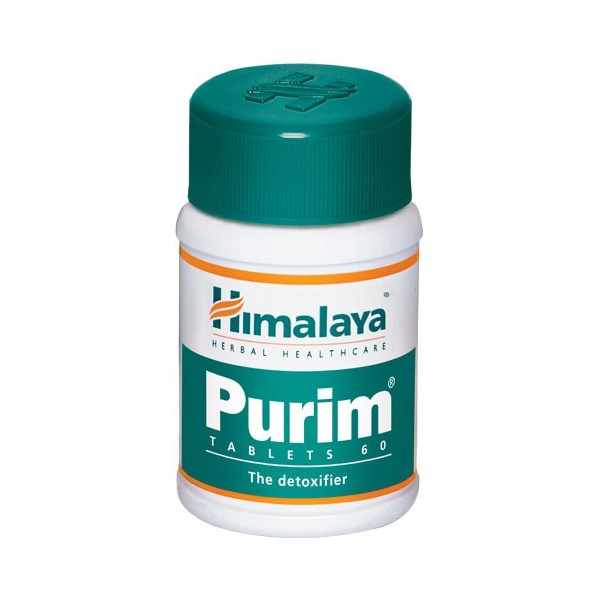  
PURIM HIMALAYA - THE NATURAL THERAPY FOR MANY SKIN PROBLEMS
The natural therapy for healthy skin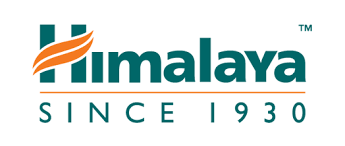 PURIM HIMALAYA ACTIONS
Combats skin disease: Purim's antiseptic, antibacterial, antifungal, anti-inflammatory, antiviral, wound healing and anti-allergic properties work synergistically to treat skin infections. As a hepatostimulant, the drug improves liver function and its detoxifying property removes toxic metabolic products from the body. Purim provides symptomatic relief in skin allergies and dermatitis.
Eliminates worms: Purim's anthelmintic property is beneficial in controlling cutaneous (on the skin) manifestation of worm infections.
PURIM HIMALAYA INDICATIONS
Acute and chronic dermatitis
Hyperpigmentation in chronic dermatitis
Cutaneous manifestation of worm infections
Acne vulgaris and acne rosacea associated with acneiform postulation
A. METABOLIC DISEASES
* acidosis - acidification of the body, overweight, constipation, high levels of sugar, uric acid, cholesterol, triglycerides, bilirubin

B. HEPATOLOGY
* acute or chronic hepatitis, cirrhosis, fatty infiltration, cholestasis, cholelithiasis

C. NEPHROLOGY, UROLOGY
* urolithiasis, chronic renal failure,

D. DERMATOLOGY
* dermatoses and other skin reactions caused by skin intoxication, eczema, allergic skin lesions, acne and rosacea, psoriasis, atopic dermatitis, seborrheic dermatitis,

E. EXPLORATION OF PATHOLOGICAL BACTERIAL FLORA, INFECTION
* Candida albicans, Clostridium, Enterecoccus, Enterobacter, Escheriachia coli, Helicobacter pylori, Staphylococcus, bacterial or parasitic diarrhea, Staphylococcus aureus, S.epidermalis, Streptcoccus

F. INFECTION WITH PARASITES
* Lamblia intestinalis - giardiasis, Ascaris lumbricoides – human scariasis, Enterobius vermicularis - human pinworms, borreliosis – borreliosis

G. TOXICOLOGY
* acute or chronic poisoning of the body, chronic exposure of the body to contact with chemical substances (e.g. using too many drugs), working with harmful substances.
PURIM HIMALAYA KEY INGREDIENTS
Turmeric (Haridra) acts as an anti-inflammatory herb in both acute and chronic inflammation. It is extremely helpful in soothing skin allergies. Turmeric is a natural blood detoxifier and anti-microbial which helps alleviate skin diseases and enhances the complexion.

Neem (Nimba) is a revered herb in Ayurveda. It is helpful for the treatment of skin disorders, due to its detoxifying property. The growth of acne-causing bacteria such as propionibacterium acnes (P. acnes) and Staphylococcus epidermidis is also inhibited by Neem. The role of Neem in acne is further supported by studies, which have shown that it exhibits anti-inflammatory activity by suppressing P. acnes-induced reactive oxygen species (ROS) and the pro-inflammatory cytokines TNF-α and IL-8.
PURIM HIMALAYA COMPOSITION
Haridra (Curcuma longa) - 36 mg.
Aragvadha (Cassia fistula) - 36 mg.
Bakuchi (Psoralea corylifolia) - 36 mg.
Kushta (Saussurea lappa) - 36 mg.
Katuka (Picrorhiza kurroa) - 36 mg.
extracts:
Neem (Azadirachta indica Syn. Melia azadirachta) - 32 mg.
Guduchi (Tinospora cordifolia) - 32 mg.
Varuna (Crataeva magna Syn. C. nurvala) - 32 mg.
Triphala - 31 mg.
Vidanga (Embelia ribes) - 31 mg.
Bhringaraja (Eclipta alba Syn. E.prostrata) - 31 mg.
Kalamegha (Andrographis paniculata) - 31 mg.

PURIM HIMALAYA DOSAGE
1-2 tablets 2 times a day, preferably with warm water before a meal. Basic treatment - 6 weeks and after this period 1 tablet. x 2 times a day for 6 weeks. in special situations, it is advisable to consult a doctor to determine the appropriate dose.
The preparation is absolutely non-toxic, can be used for a long time, does not interact with other drugs
PURIM HIMALAYA DOSAGE
1-2 tablets 2 times daily, to be taken before meal, with lukewarm water. In specific case, please consult your physician to prescribe the dosage that best suits the condition.
PURIM HIMALAYA SIDE EFFECTS
Purim is not known to have any side effects when taken according to the prescribed dosage.

PURIM HIMALAYA CONTRAINDICATIONS
Purim does not cause any side effects if taken in accordance with the prescribed doses.

WARNING: do not use during pregnancy and lactation, and for children under 2 years old.
PURIM HIMALAYA PACKAGING
1 box - 60 tablets.

PURIM HIMALAYA EXPIRY DATE
2 years from the month / year of production, printed on the packaging.
The information on this page is not intended to be a substitute for professional medical advice. Do not use this information to diagnose or treat your problem without consulting your doctor.