 
Haritaki (500 mg.) Sri Sri Tattva - Helps in treatment of all intestine problems, Lyme desease and not only
helps in treatment of all Intestine problems, Lyme disease and many others


A part of Art of Living Sri Sri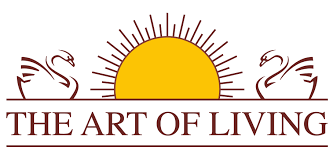 SRI SRI AYURVEDA was introduced by the world-famous spiritual leader Sri Sri Ravi Shankar. His organization, Art of Living, operates in over 150 countries around the world. Sri Sri Ayurveda herbal preparations are currently branded by the Sri Sri Tattva brand, they are made from specially selected, ecologically pure herbs (100% Organic) and by spiritual employees. All the employees of the production facility must take part in joint meditation organized in the factory premises every morning before starting manufacturing work.
Role of Haritaki in treatment of Lyme diesease
People suffering from Lyme disease report long, asymptomatic periods while taking Terminalia Chebula and Coptidis rhizomes. Terminalia Chebula, known as the Harada or Haritaki fruit, leaves the biofilm and kills bacteria. In the opinion of many doctors, treating Lyme disease, Haritaki is irreplaceable.  It promotes healing, reduces swelling, breaks down biofilms and stops bleeding. It has been known for a long time that it cures chronic conditions, and recently that it successfully treats Lyme disease.
Action
Haritaki or Harada (Terminalia Chebula) is widely known from the ancient sources of Classical Ayurveda in India.
Haritaki is one of the three constituents of well known Triphala. Haritaki possesses great therapeutic value and is grown all over India.
Haritaki is a very effective herb that heals the digestive system and especially the intestines. It improves digestion and increases appetite. It is very effective in the treatment of enteritis and the control of parasites. Heals wounds, joints, diarrhea, constipation, vomiting and IBS.
Preliminary studies have shown that Haritaki is effective in the treatment of herpes simplex virus (HSV), possess anti-tumor properties and is significantly effective on HIV inhibition.
It has been known for a long time that Haritaki cures chronic conditions, and more recently that it is a killer of Lyme disease. It is believed that it can destroy all diseases and eliminate all waste from the body, as well as promote tissue growth and health. Haritaki has antibacterial and antioxidant properties. It is also said to promote wisdom, intellect and improves eyesight.
Indications
It has been used to treat a variety of ailments such as
* digestive disorders,
* constipation,
* flatulence,
* vomiting,
* colic pain,
* ulcers,
* urinary tract infections,
* fungal infections,
* inflammation of mucous membrane in the mouth,
* irregular fever,
* diabetes,
* lyme disease
* skin diseases,
* parasitic infections,
* heart disease
* hemorrhoids
* eyesight disorders etc.
Ingredients
Hariatki (Terminalia Chebula)- 500 mg.
Dosage
1-2 tablets twice a day to be taken with Luke warm water at least for 6 to 8 weeks. In special cases, pls. consult your
doctor to suggest the appropriate dosage.

Packaging
1 tube – 60 tablets @500 mg.

Safety
Haritaki is generally considered safe when taken at the recommended doses; however, it  should not be used by pregnant women. The safety of use in young children, women who are breastfeeding or women with severe renal impairment is unknown.


The information on this site cannot be considered a substitute for professional medical advice. Do not use this information to diagnose or treat a problem without consulting your doctor