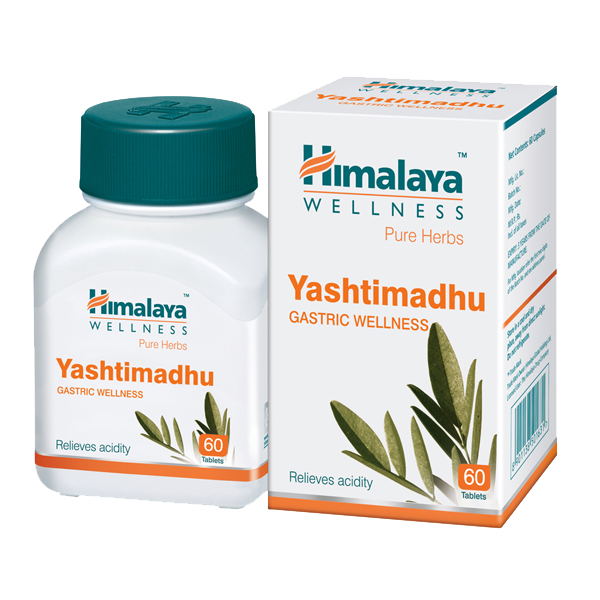  
Yashtimadhu Himalaya - Helps is Ulcer and hiperacidity
Helps in relieving from acidity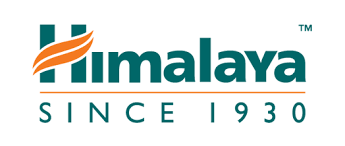 Yashtimadhu Himalaya (Liquorice / Glycyrrhiza glabra) is one of the most studied herbs in the world, as it has extremely beneficial effects on the digestive system. Scientific research has shown that the active substances contained in Yashtimadhu effectively support the treatment of ulcers and inflammation of the stomach, duodenum, mouth, esophagus and also heartburn.
Yashtimadhu Himalaya action
* helps in the treatment of gastric and duodenal ulcers
* also helps in healing ulcers
Yashtimadhu Himalaya indications
* gastric and duodenal ulcers
* reflux
Yashtimadhu Himalaya composition
Each tablet contains: Yashtimadhu (Glycyrrhiza glabra) root extract - 250 mg.
Yashtimadhu Himalaya dosage
1-2 tablets 2 times a day, best prior meal to be taken with luke warm water.
Yashtimadhu Himalaya caution
Inform your doctor before consumption in the following situations:
     Pregnancy
     Breastfeeding
     Diabetes
     Hypertension
Yashtimadhu Himalaya expiry date
2 years from the month/year of manufacture printed on the packaging.
Yashtimadhu Himalaya pack
1 opk. - 60 tabs @ 250 mg. Tablets 100% vegetarian, no sugar, artificial colours, artificial flavours, preservatives or gelatine.
The information on this website should not be considered a substitute for professional medical advice. Do not use this information to diagnose or treat a problem without consulting your doctor.