 
OBENYL CHARAK - EFFECTIVE WEIGHT MANAGEMENT!!
effective weight management
Obenyl Charak is a rational formulation for lowering lipids and reducing weight. Hydroxycitric acid (HCA), the principal acid of fruit rinds of Garcinia indica suppresses the fatty acid synthesis, lipogenesis, food intake, and thus, induces weight loss. Other ingredients like, Balsamodendron mukul, Picrorrhiza kurroa and Linum usitatissimum also have hypolipidemic action. Plantago ovata prevents endothelial dysfunction, hypertension, obesity development, and ameliorates dyslipidemia Thus, Obenyl helps is reducing weight by reducing lipids and normalizing metabolism.
OBENYL CHARAK BENEFITS
* helps in weight-reduction without any side-effects
* reduces the weight by reducing fat; fats contribute to weight gain
* reduces water retention of the body (Diuretic action)
* normalizes metabolism
OBENYL CHARAK INDICATIONS
* General obesity
* Obesity associated with Diabetes
* Hyperlipidemia
OBENYL CHARAK COMPOSITIONS
Each tablet contains
Name of ingredient (Latin/English Name) QTY
Kokum (Garcinia indica)  600mg
Powder
Shuddha Guggul  (Purified Balsamodendron mukul)  50 mg
Atasi (Flax seeds)  (Linum usitatissimum)  50 mg
Makandi/Garmar (Coleus forskohlii)  50 mg
Isabgol  (Plantago ovata) 50 mg
Katuki (Picrorrhiza kurroa)  50 mg
OBENYL CHARAK DOSAGE
Adults : Two tablets twice a day, to be taken before meal, with warm water.
Children : One tablet twice a day, to be taken before meal, with warm water. Miniumum time of usage is atleast 3 months for getting appropriate results.
 
OBENYL CHARAK SAFETY
Obenyl is not associated with side effects on short / long term in therapeutic recommended dosage. Still, if a patient suffers from any discomfort with intake of Obenyl usage must be stopped and professional consultation be taken.

OBENYL CHARAK PACK SIZE
1 blister – 30 tablets  (7 days supply)

OBENYL CHARAK EXPIRY
3 years from the month/year of production printed on the packaging.
You might also like
Od
Price
PLN55.00
62,90 zł za 1 opk. z dostawą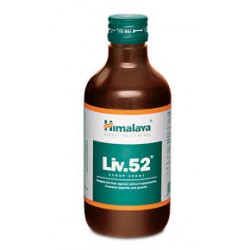 Price
PLN32.00
PLN32.00 za 1 opk. z dostawą.