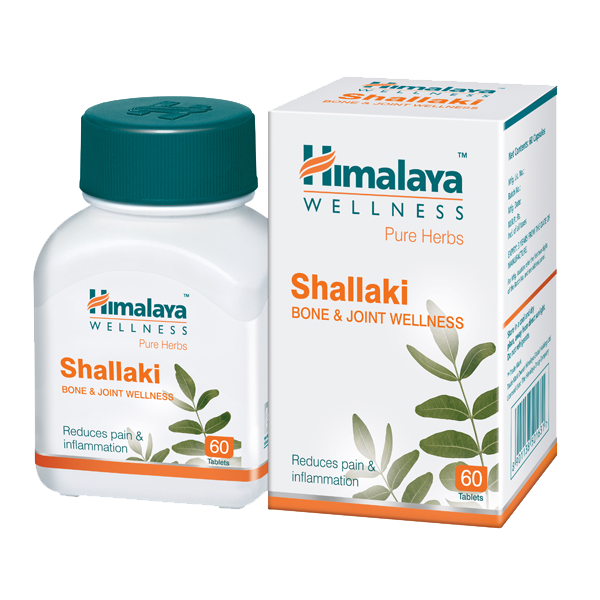  
SHALLAKI HIMALAYA - BONE & JOINT WELLNESS
Reduces pain and inflammation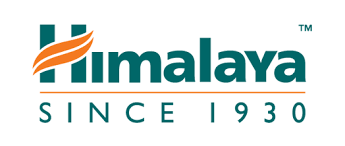 SHALLAKI HIMALAYA ACTION
Supports the prevention of excessive joint wear and tear by inhibiting glycosaminoglcans degradation, an important element in the structural building blocks of joint cartilage that supports normal lubrication and shock absorbing which are essential for proper joint structure and function.
Boswellic acid, an important active constituent in Shallaki, helps in suppressing joint inflammation and pain by targeting key enzymes that facilitate the release of pro-inflammatory chemicals in the joints.
Unlike other NSAIDs, Shallaki is gentle on the stomach and doesn't cause gastric irritation or ulcers.
The analgesic properties of Shallaki help alleviate arthritic pain and improve joint function.
SHALLAKI HIMALAYA INDICATION

SHALLAKI HIMALAYA INGREDIENTS

Each tablet contains: Shallaki (Boswellia serrata) ole-gum resin extract - 125 mg. 100% vegetarian. Free from sugar, artificial colors, artificial flavors, preservatives, and gelatin.
SHALLAKI HIMALAYA DOSAGE

1-2 tablets twice daily, to be taken with luke warm water, preferably before meals. In special cases, pls. consult your physician, who can suggest the best dose to you as per your prevailing health conditions.
The preparation should be used for several weeks to achieve the desired therapeutic effect. The use of natural preparations gives a gradual but long-lasting effect of improving well-being and health.
SHALLAKI HIMALAYA IMPORTANT