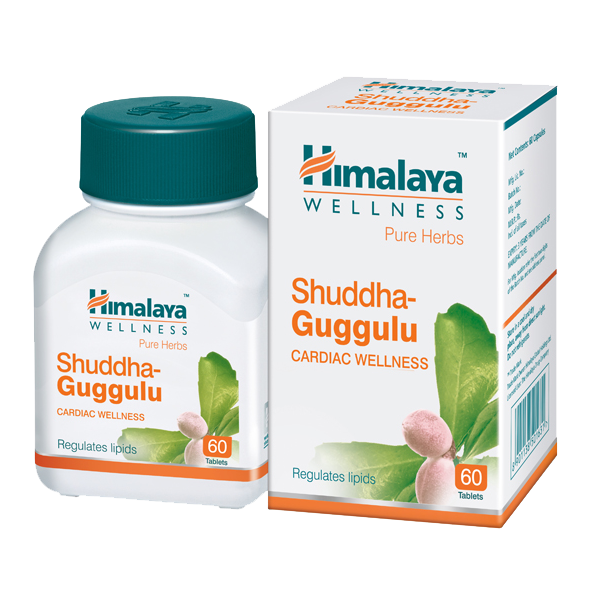  
SHUDDHA GUGGULU HIMALAYA - REGULATES LIPIDS, HDL & LDL
(PLN27.00 za 1 opk. z dostawą.)
Tax included
Regulates lipids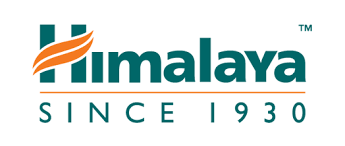 SHUDDHA GUGGULU HIMALAYA has been used in India for 2500 years to regulate lipid metabolism. Studies have shown that Shuddha Guggulu can lower blood cholesterol by around 25% and triglyceride levels by around 30%. Shuddha Guggulu is one of the best known herbs of Ayurvedic medicine and has strong cleansing and rejuvenating properties.

The effect of SHUDDHA GUGGULU HIMALAYA on cholesterol levels is comparable to synthetic drugs, but because it is a natural plant remedy it is definitely safer and has no side effects.

SHUDDHA GUGGULU HIMALAYA ACTION
Lowers total cholesterol and triglyceride levels while maintaining or improving the HDL to LDL ratio. Lowers triglyceride levels. It relaxes the uterus muscles, which alleviates menstrual pain. It cleanses the blood of toxins.
SHUDDHA GUGGULU HIMALAYA INDICATIONS
- raises HDL cholesterol and at the same time lowers the LDL cholesterol.
- lowers triglyceride levels.
- relaxes muscles, which helps relieve menstrual pain.
- cleanses the blood.
- strengthens the heart.
- helps in reducing weight.
- improves blood circulation.
- relieves pain in joints.
- it is useful in the treatment of boils and eczema.
- relieves menstrual pain
- treats dermatitis, psoriasis, skin rashes.

SHUDDHA GUGGULU HIMALAYA DOSAGE
1-2 tablets twice a day after meals. The preparation should be used for several weeks to achieve the desired therapeutic effect. The use of natural preparations gives a gradual but long-lasting effect of improving well-being and health. Shuddha Guggulu can be taken by virtually anyone, regardless of age or gender.

SHUDDHA GUGGULU HIMALAYA COMPOSITION
Each tablet contains: Shuddha Guggulu (Commiphora wightii) extract - 250 mg.
SHUDDHA GUGGULU HIMALAYA HERBALS SAFETY
    Please inform your physician before consuming in the following situations
        Pregnancy
        Breastfeeding
        Diabetes
        Hypertension
    Specific contraindications have not been identified.
    Please consult your physician if symptoms persist.

SHUDDHA GUGGULU HIMALAYA HERBALS PACKAGING
1 pack - 60 tablets @ 250 mg.
SHUDDHA GUGGULU HIMALAYA HERBALS EXPIRY
2 years from the month / year of production printed on the packaging.



The information on this site is not a substitute for professional medical advice. Do not use this information to diagnose or treat a problem without consulting your doctor.